Beschreibung
"Back The Way We Came: Vol 1 (2011-2021)" ist ein Best Of Album, welches das erste Jahrzehnt von Noel Gallagher's High Flying Birds zelebriert.
Dieses Best Of Album, das vollständig von Noel Gallagher kuratiert und zusammengestellt wurde, enthält Titel aus den drei Nummer Eins-Alben ("Noel Gallaghers High Flying Birds", "Chasing Yesterday" und "Who Built The Moon?") und den drei gefeierten EPs ("Black Star Dancing", "This Is The Place" und "Blue Moon Rising") – plus 2 bisher unveröffentlichte Tracks, darunter die brandneue Single "We Are On Our Way Now".
Das Album ist neben den Standard Editionen auch in Deluxe-Formaten in limitierter Auflage erhältlich, die zusätzlich eine Bonus-Disc bzw. Bonus Doppel-LP mit bislang unveröffentlichten akustischen Versionen, Remixen und Instrumentals enthalten und darüber hinaus mit "International Magic" noch eine ebenfalls bislang unveröffentlichte Demo-Version präsentieren. Das Deluxe Box-Set als absolutes Fan-Highlight hat neben der wunderschönen Box zusätzlich noch eine exklusive "She Taught Me How To Fly" 7-Inch Single mit Etching auf der B-Seite sowie ein 32-seitiges Coffee-Table Book zu bieten.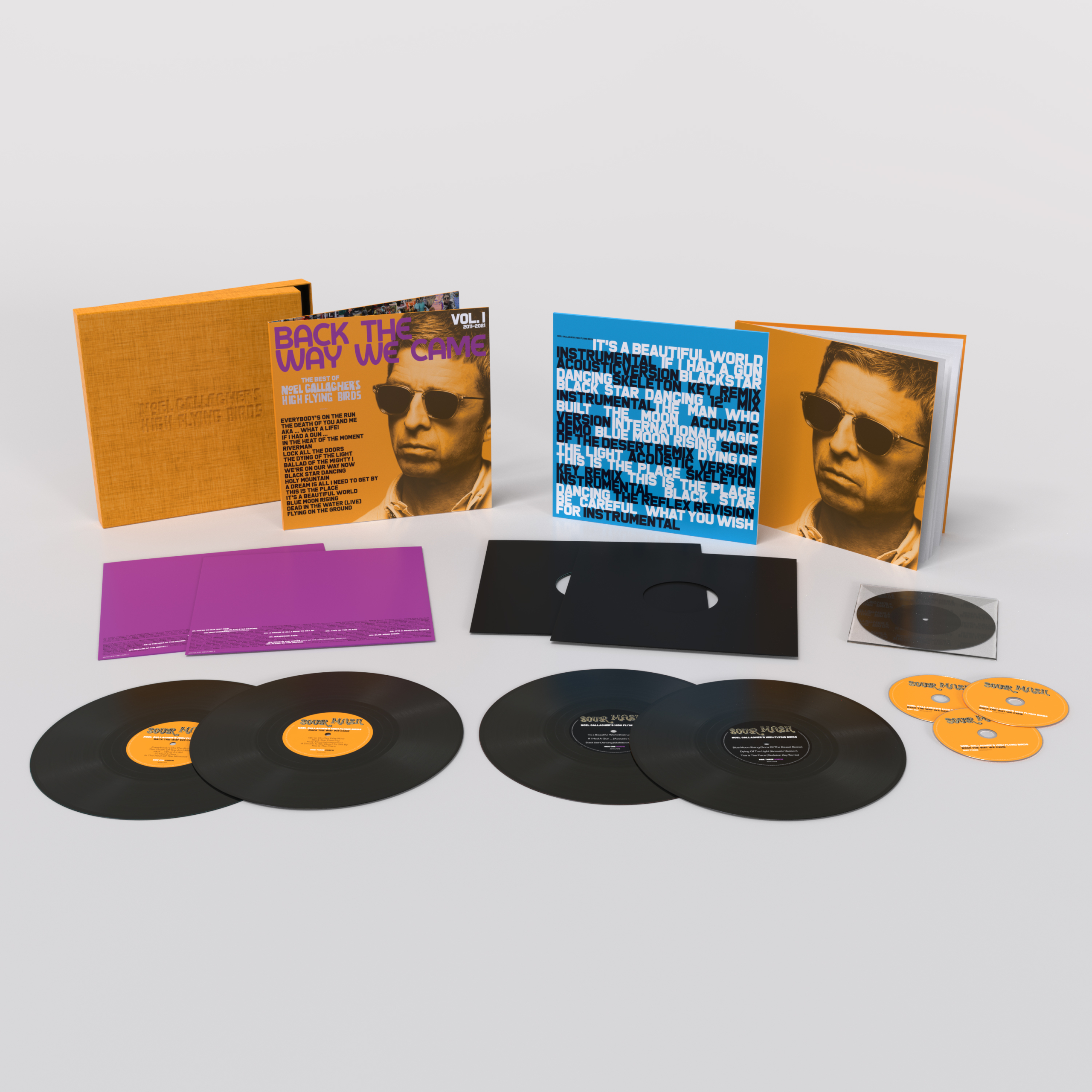 SIDE A
Everybody's On The Run
The Death Of You And Me
AKA … What A Life!
If I Had A Gun …
In The Heat Of The Moment
SIDE B
Riverman
Lock All The Doors
The Dying Of The Light
Ballad Of The Mighty I
SIDE C
We're On Our Way Now
Black Star Dancing
Holy Mountain (Remastered)
A Dream Is All I Need To Get By
This Is The Place
SIDE D
It's A Beautiful World
Blue Moon Rising
Dead In The Water (Live At RTÉ 2FM Studios, Dublin)
Flying On The Ground
Bonus 2LP:
SIDE A
It's A Beautiful World (Instrumental)
If I Had A Gun … (Acoustic Version)
Black Star Dancing (Skeleton Key Remix)
SIDE B
Black Star Dancing (12″ Mix Instrumental)
The Man Who Built The Moon (Acoustic Version)
International Magic (Demo)
SIDE C
Blue Moon Rising (Sons Of The Desert Remix)
The Dying Of The Light (Acoustic Version)
This Is The Place (Skeleton Key Remix)
SIDE D
This Is The Place (Instrumental)
Black Star Dancing (The Reflex Revision)
Be Careful What You Wish For (Instrumental)
Etched Bonus 7″:
SIDE A
She Taught Me How To Fly
SIDE B
Etched